Tempered glass
Flat tempered glass Curved tempered glass
Tempered glass is one kind of high-strength glass with even compressive stress on the surface which is made by heating float glass to nearly softening point and then cooling it down rapidly by air.
Features:
1. 5 times harder than ordinary float glass, stronger resistance to thermal breakage than annealed or heat strengthened glass.
2. Once breakage occurs, the glass disintegrates into small cubical fragments, which are relatively harmless to human body.
3. It withstands abrupt temperature change of 220 Centigrade.
4. Sizes are produced as per customer request. Once tempered, it can not be cut down.
Specification:
Product thickness:4mm 5mm 6mm 8mm 10mm 12mm 15mm 19mm
Minimum size:300*300mm
Maximum size:2440*4200
Oversize:3500*13000mm thickness:8~25mm
Application:Tempered glass is safety glass, which is widely used as window glass, door glass, curtain wall glass, fencing glass in buildings, hotels, curtain wall, etc.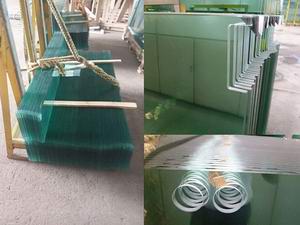 Certifications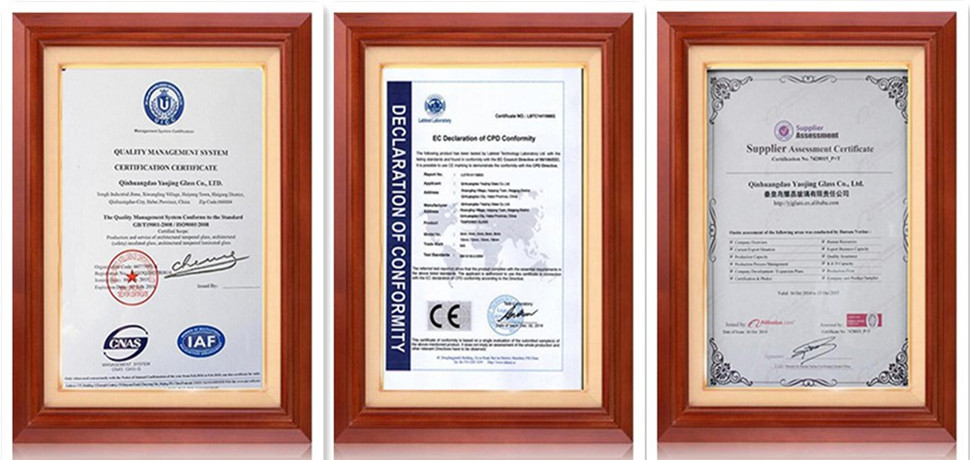 Factory

Packing